Here's a list of all the farmyard friends you'll make when you visit the Jolly Barn, Percy's Piggery and our rare breed paddocks.
Introducing our goats
Pygmy          

Anglo nubian          

Saanen          

Toggenburg          

Welsh mountain          

Young stock (mixed breed)
You can now adopt a goat here at Folly Farm. Really…we're not kidding!
Our horses and donkeys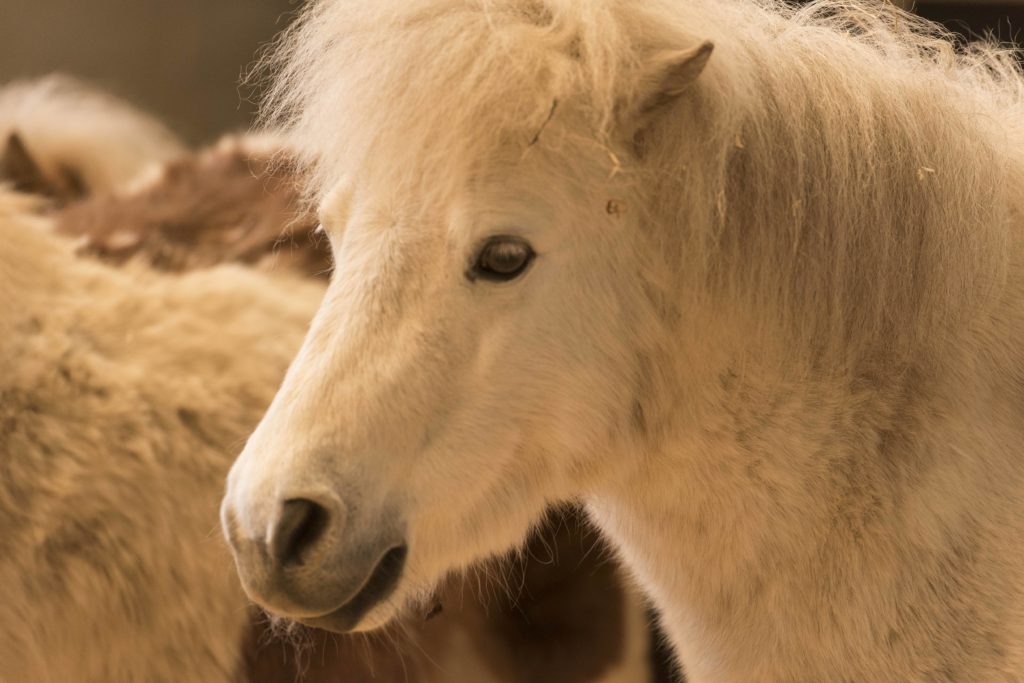 Exmoor

Mule

Miniature donkey

Standard donkey

Miniature pony
If you love donkeys you can now adopt a donkey with us!
Next up our pigs
Saddleback

Oxford sandy and black

Middle white

Kune kune

Mangalitza

Miniature pig
Love pigs or know someone that does? Why not adopt a pig and hear them squeal with delight.
Our poultry
Bronze turkey

Polish bantam

Buff Orpington

Sultan

Pekin bantam
Our rabbits (and friends)
Mini lop

Giants

Guinea pig

Dumbo rat

Ferret

Fancy mouse
No visit to a farm would be complete without sheep
Badger faced

Herdwick

Jacob

Dorset (polled)

Coloured Ryeland

Balwen

Border Leicester
Have you ever considered adopting a sheep?  Then we've got the perfect present for 'ewe'!
And let's not forget