Jolly Barn animals happy to help local business with a special delivery…
…of poo! Yes that's right, you heard us. We've been on a special mission today to deliver a truck-load of manure to luxury hotel The Grove of Narberth, just down the road from us. The Grove is not only known for its amazing rooms and delicious menus but it also grows all the produce for its kitchens in a stunning walled garden. So, when The Grove got in touch and asked if we could help out with a delivery of manure for soil improvement, we jumped in a tractor!
In our Jolly Barn alone, our staff spend a whopping 2,900 hours a year shovelling poop! We use it ourselves in our 20 acre willow plantation and to grow our own vegetables for our animals but we were only too happy to spare some.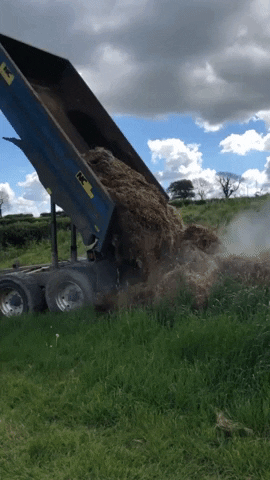 "We're never short of manure at Folly Farm and although we make good use of it ourselves we were only too happy to help out our friends at The Grove." – Kim Brickell, assistant farm manager