Whether you're looking to pop by for a couple of hours or like to visit every school holiday, our annual passes make a lot of sense.
You only need to visit us more than twice in 12 months to save money compared to our standard day entry ticket prices, but with our annual passes you can visit as many times as you like. And they're valid for 12 months from whenever you buy them, so if you don't get round to buying one until the summer you'll still get your money's worth. If you're buying online please note your annual pass runs for 12 months from date of purchase so try and buy them as close to your first visit as possible. If you're buying them as a gift then please buy our annual pass gift vouchers as these are valid for 12 months but won't begin until the date you purchase them.
Try before you buy – risk free!
If you're not sure if you'd get good value from an annual pass, buy a day ticket and come and see for yourself how much there is to do.  If you decide to upgrade to an annual pass on the day of your visit we'll refund you the price of your day ticket. Just remember to keep hold of your receipt. Please note this can only be done on the same day as your visit and cannot be applied retrospectively.
You can buy your Folly Farm annual pass at the park or you can buy online right now.
You can read our full annual pass terms and conditions here or on the payment page but here are a few things you might like to know now.
Our annual passes get you entrance into Folly Farm only, extra charges apply to some of our optional attractions.
Our annual pass cards carry your photo, so they can't be used by anyone else.
Foster carers are able to change the child they have on an annual pass by speaking to a member of admissions staff when they are ready to register a new child. The original expiry date will remain and proof of foster carer status will be required to transfer a pass.
To upgrade to an annual pass and get your entrance fee refunded, you need to keep hold of your receipt. This can only be done on the same day as your visit and cannot be applied retrospectively.
Read all annual pass reviews.
Annual pass reviews
"We are loving our annual pass. We always visit a couple of times a year but bought the passes when we visited Santa at Christmas time (annual tradition for us) and we already plan to visit lots this year. We've also got the feeding penguins and giraffes booked in."
Kate Winfield, Neath, 27 January 2022
"Well worth it, only been twice so after we go one more time it will be paid for. Looking forward to the summer!"
Ashley Kirk, St Clears, 27 January 2022
"We absolutely love our annual pass. We live just over an hour away and this is our weekend go to. Since we've had our pass we've visited Folly Farm at least 6 times...we've got 8 months left on our pass! So worth the money no one trip to Folly is the same!
Jessica Cope, New Quay, 27 January 2022
"We've held annual passes for the last 3 years, ever since my son was a year old, and they've been a god send! It's the perfect place to head to no matter the weather and compared to the cost of going to a soft play facility, it's far, far better value for money. Not only do you get a large indoor play area but all the amazing animals and outdoor facilities as well!"
Lucy Corfield, Pembroke, 29 January 2019
"Had an annual pass for 2 years in a row now, incredible value. We go around 8-10 times a year at least. If it's raining we go for an "indoor folly day" so much to do rain or shine. Even wet days we just wrap up warm and make sure we see all of our favourite animals. Love how the farm has developed and always excited for the future of Folly Farm."
John Cottam, Swansea, 29 January 2019
"It's very good value for money, as you only need to visit 3 times to get your money's worth. I'm local to Folly Farm so to be able to plan a last minute day out without having to worry about the cost of getting in is a big factor for me. It's also handy if you just want to pop in for a few hours. Have bought annual passes for the last 5 years and will continue to do so until my boys are older."
Natalie Davies, Haverfordwest, 29 January 2019
"We like our annual pass because we think its good value, we see something new every time we visit you. The animals always look well cared for and we can see you are developing animal enclosures and areas all the time which to us is very positive for animal welfare. You won a Welsh tourism gold award which is very well deserved and we think value for money you are exceptional."
Sue Johnson, Capel Iwan, 25 February 2019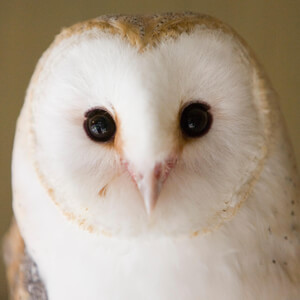 "We love our annual pass my mum lives in Pembroke Dock so Folly Farm is a great place to meet her and keep the kids entertained. We usually visit 8 - 10 times per year. It's great value for money as even if we just come for the afternoon the kids have loads of fun."
Mary Williams, Swansea, 31 January 2019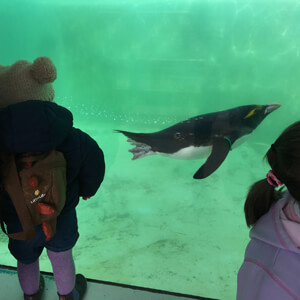 "Mae'r tocyn blynyddol wedi bod yn grêt i ni fel teulu. Mae'n golygu y gallwn alw'n aml ac aros am y bore'n unig i'r un fach i gysgu'n y car ar y ffordd adref!/The annual pass has been great for us as a family. It allows us to visit often and only stay for the morning, enabling the little one to sleep in the car on the way home!"
Lowri Davies, Caerfyrddin/Carmarthen, 29 January 2019
"We have had an annual pass for the last few years. Kids never get bored of Folly and its great just for a few hours without worrying about the cost. I'd say we go 20+ times in a year (sometimes just for a couple of hours)."
Georgina Rose, Pembroke Dock, 29 January 2019
"We live 10 mins from Folly Farm and have been visiting since our two boys have been small. After adding up how much we spent throughout the year on entrance fees, we decided an annual pass would be more cost effective. We visit at least twice a month and during the school holidays at least twice a week, sometimes for the day and sometimes just for an hour or so to use the soft play."
Sally Langdon, Pendine, 31 January 2019
"Annual passes are fantastic value for money and a must have if you live locally with children. We used our most recent pass at least 15 times in the last 12 months. Even on a rainy day Folly Farm provides so much entertainment for small children."
Kim Kenlay, Pembroke Dock, 29 January 2019